Holiday Toy Drive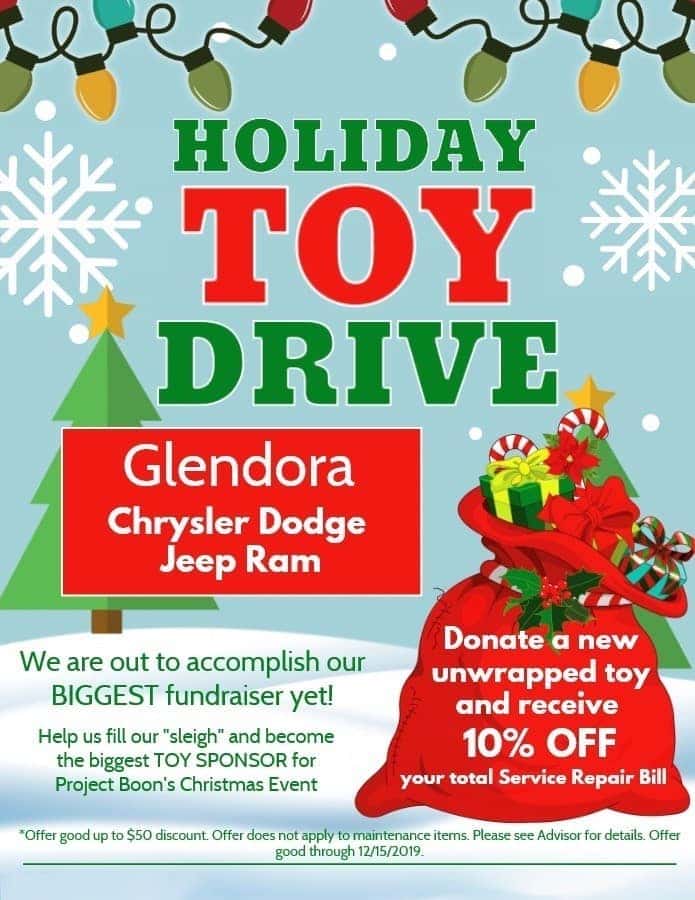 There are only a few days left before we wrap up our holiday toy drive. This year, we set out to be one of Project Boon's co-sponsors for their annual Christmas event. This event provides a hot meal, health services, Santa Claus, toys and more for the underserved community in the Inland Southern California region.
We think this is a great organization to get behind! To help accomplish their goals of giving out toys to all the children at the event, we decided to have a toy drive hosted at the store for the staff and local community to easily drop off any toys. There is no better way to get in the giving spirit than to set up "Santa's Sleigh" in our gorgeous Jeep Gladiator. We are working towards filling "Santa's Sleigh" and we encourage anyone fortunate enough to donate to bring in any unwrapped toys and load up the vehicle.
We are so thankful for everyone who has donated so far! You are making a difference in these children's lives and supporting Project Boon in all the good they do, not just during the holiday season but year-round.